TreePans &
Municipalities
TreePans – The Ultimate Tree Protecting and Providing Device
With limited resources for maintaining trees, we want to help you reduce the amount of labor to sustain newly planted trees in parks, public right of ways, cemeteries and more!
Get a Tree Guard that does more than just protect:
Provide optimal irrigation and water efficiency
Protect from mechanical damage
Alternative to mulch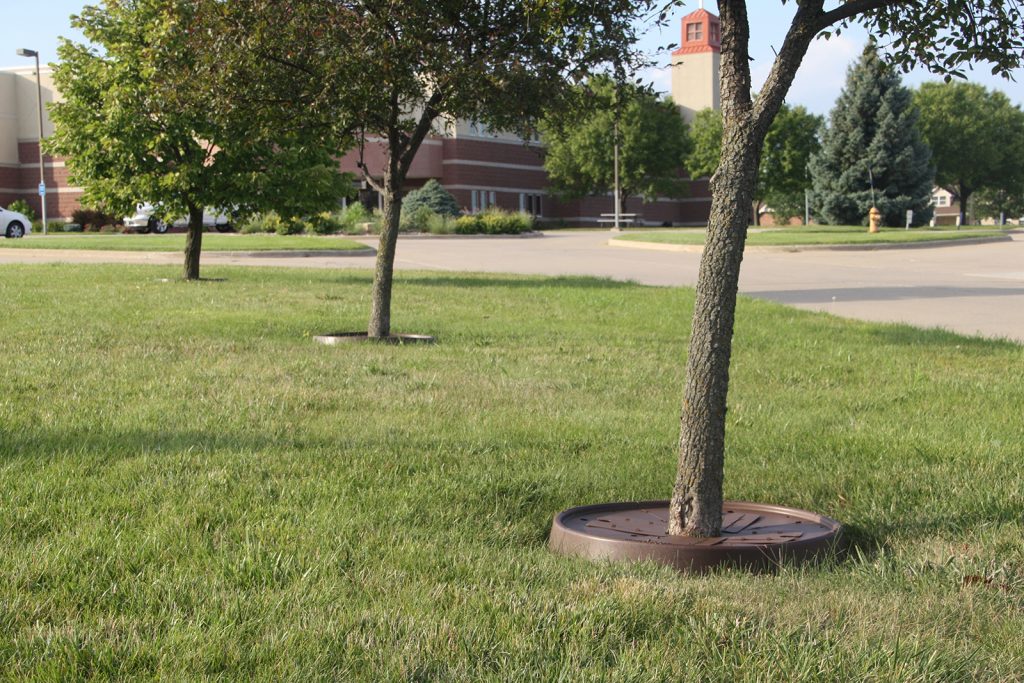 Remember, you're not in this alone.
If you have questions, or are interested to learn more, please message or call us! We want to help you make the choice that's right for your situation.
Your Trees Will Thrive
With limited control over the care and maintenance provided after tree plantings, we would like to offer you unlimited confidence that your tree will thrive with the assistance of TreePans.
Protects from lawn mower and weed eater damage.
Suppresses weeds and turf grass around the tree, reducing competition for nutrients.
Retains moisture in and around the root system for overall tree health.
View Product