October is NeighborWoods Month!
When most people think about October they think fall colors, Halloween, football games and pumpkin-spiced EVERYTHING. However, for those of us who have spent the last few months in our gardens, on mowers, or perfecting the landscape of our properties, we recognize October as the perfect time for tree planting!
NeighborWoods® Month is an annual tree planting campaign to plant and care for community trees during the month of October.
These events are happening all over the United States where volunteers, community members and professionals will gather together to plant trees. If you are looking for a way to get involved, check out the membership directory for your local organization who might be participating in NeighborWoods Month.
Why Plant Trees?
There are hundreds of reasons to plant trees and more benefits than you would typically expect from a plant. Trees help to:
cool our homes
clean our water
improve our soil
reduce stress
increase mental health
lower crime rates
improve oxygen
benefit wildlife and more!
Take your time
Although we would love to get hundreds of trees in the ground at once and change the world overnight, we need to be sure we take our time so that our efforts do not go wasted. Be sure to consult your local arborist on the proper tree for your area and consider watching some DIY videos on proper tree plantings. IF you feel the need to stake your trees, please be sure to leave room for your trees to grow.*
Be sure you water regularly within the first month of planting; saturate the soil and keep all weeds and grass away from the base of your tree.
Go Get Involved
We would like to help advocate for our friends at the Arbor Day Foundation & Alliance for Community Trees.
If you know anyone interested in volunteering for a tree planting event or are planting trees of their own, please connect them with these wonderful organizations!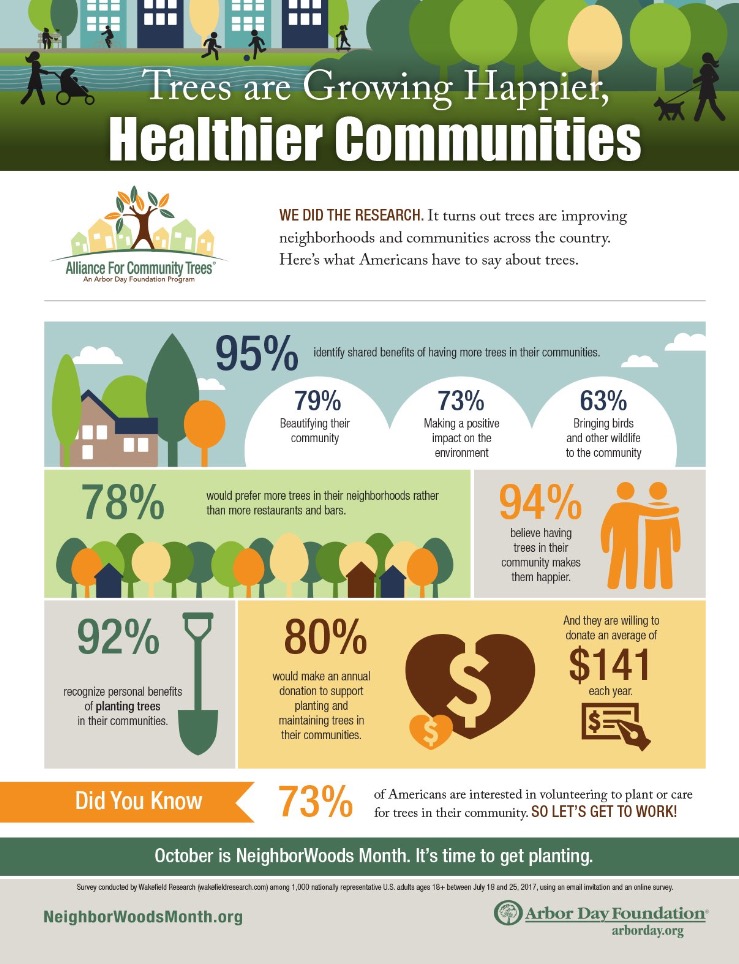 *TreePans expand with the growth of trees.